Is there a way to break the cycles of addiction and incarceration? Yes, there is HOPE!! Listen to: "Prison Transformation Radio: Changing Hearts with Christ" Each episode is 25 minutes. Prison Transformation Radio Program is a joint venture with the Salem Media Group, Prison Mission Association, and the R3 Collaborative serving Recovery, Reentry & Renewal. Co-hosted by Pastor Dwight Anderson and Jim Moore. www.prisonmission.org
Episodes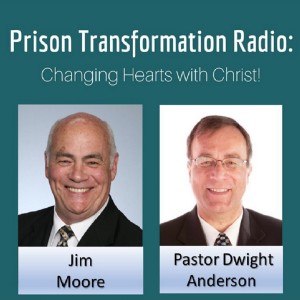 Tuesday Jul 19, 2022
Tuesday Jul 19, 2022
Prison Transformation Radio - Episode #83 - Tony Gutberlet (06/01/19)
Is there a way to break the cycles of addiction and incarceration?
Yes, There is HOPE!! Listen today on: Prison Transformation Radio: Changing Hearts with Christ!
Pastor Dwight and Jim Moore, will be discussing Life in Prison and out of prison with Tony Gutberlet and hear how God is working!
All the shows are on our website  www.prisonmission.org/media
Please share this with all your friends!